oppsiepoopsie.com
Regular price
Sale price
$7.55
Unit price
per
Sale
Sold out
Toilet Spray I Mediterranean Sage I Cylinder Gift Box I 2oz by Oopsie Poopsie Fresh Sage + Sea Salt.
Meet your new favorite toilet spray!
Two sprays of Mediterranean Sage's herby blend of fresh sage & sea salt essential oils will leave the bathroom in a spellbound surround. An exotic scent, sage is known for its air purifying qualities and its soothing and uplifting effects. (Sounds like the recipe for a wholesome pooping experience to us!)
Oopsie Poopsie is the ultimate bathroom odor eliminator because it stops odors in their tracks. Our pre-poo spray keeps the poo smell out of the air and in the toilet by imprisoning nasty odors in the water, where they belong.
Directions:
To cover the track of what comes out your crack, shake well, spray 2-6 times directly into the toilet, unload your cargo, then flush and walk away feeling like a new person and leaving the bathroom smelling better than you found it.
Caution:
For external use only. Keep out of reach of children, avoid eye contact, do not ingest, use only in ventilated areas. Never tested on animals.
Share
View full details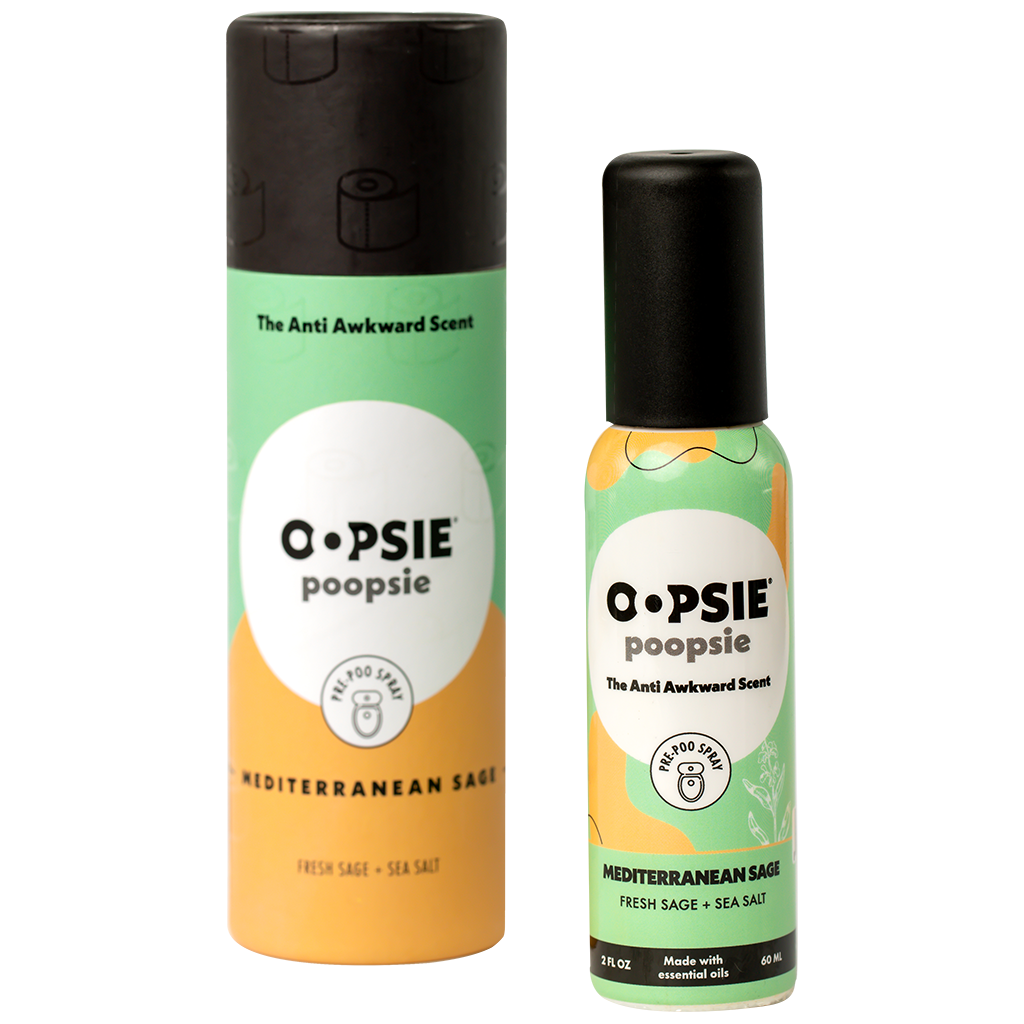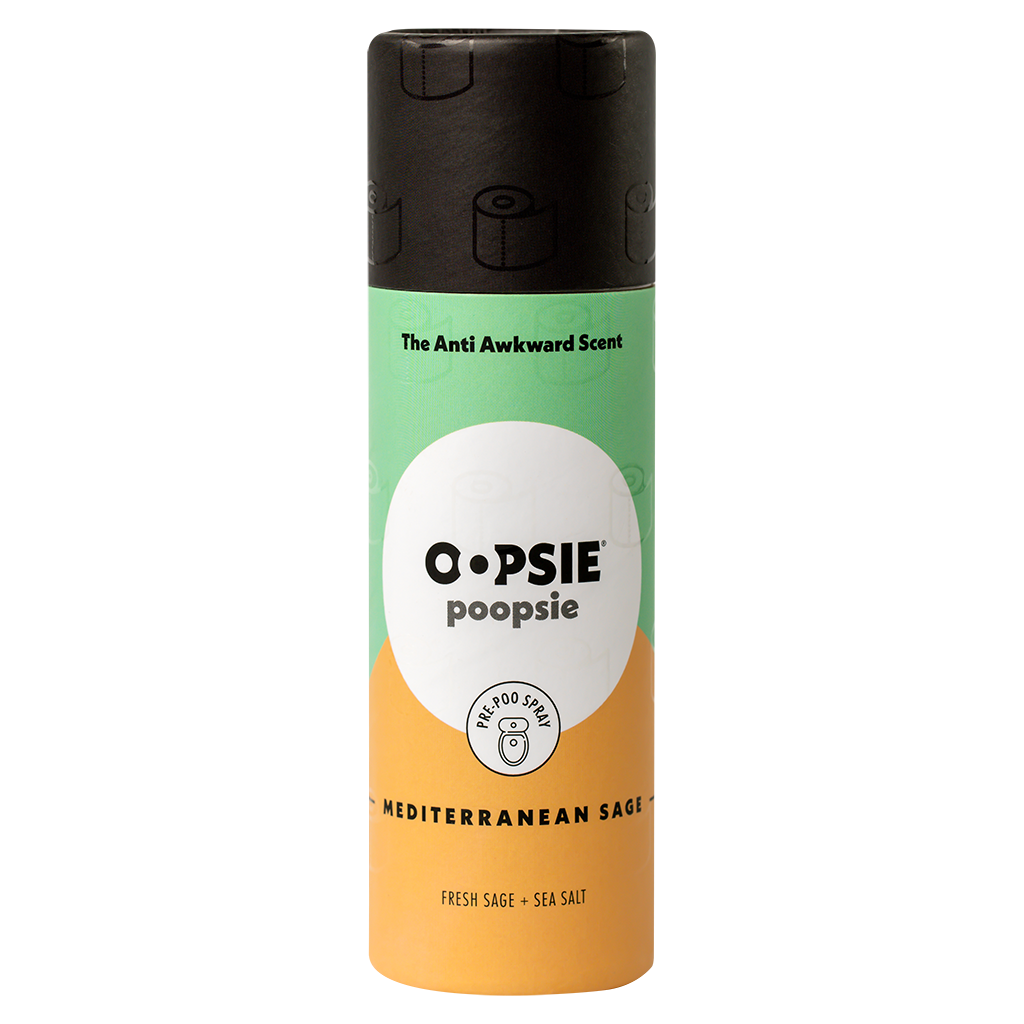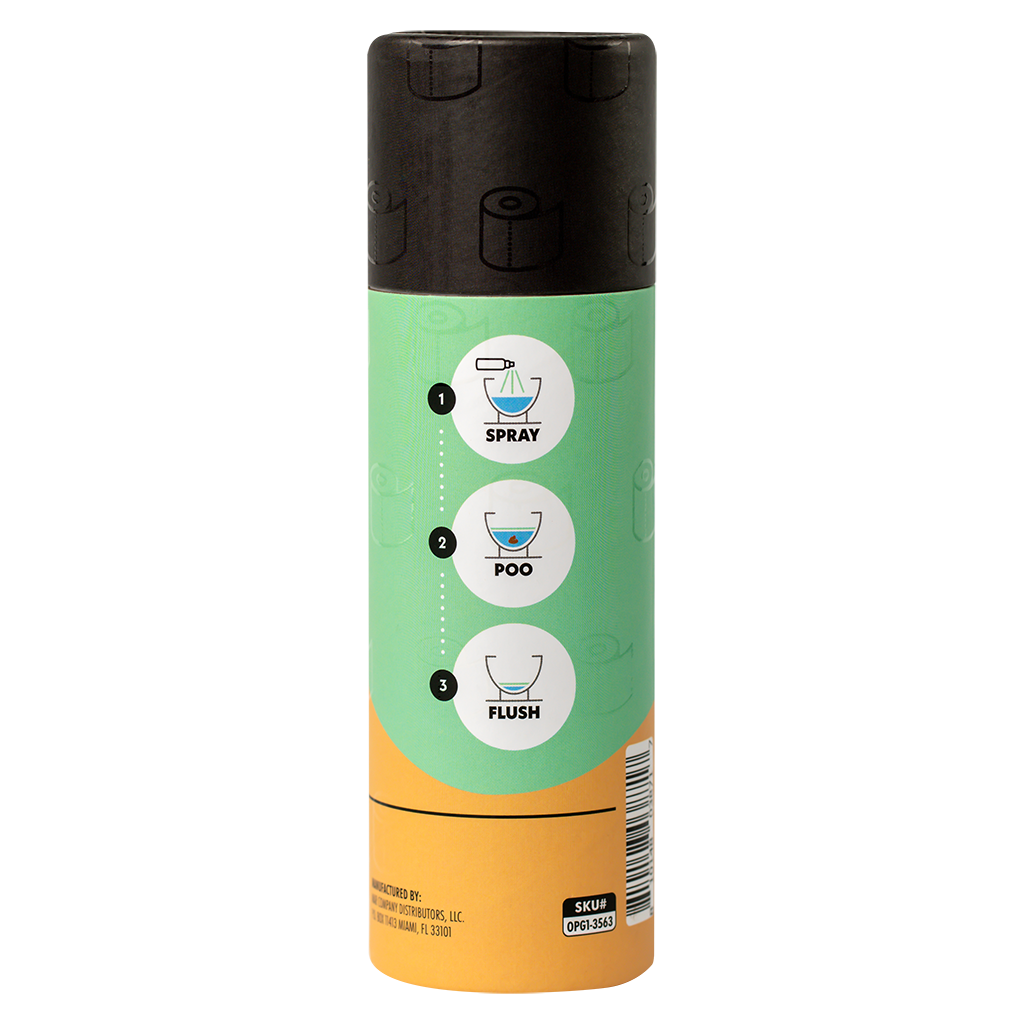 Our Amazon Customers Reviews
Why Choose Oopsie Poopsie Toilet Sprays?
Natural and Safe for Your Family and Home

At Oopsie Poopsie, we believe that cleaning products shouldn't compromise your health or the environment. That's why our Toilet Spray I Mediterranean Sage I Cylinder Gift Box I 2oz by Oopsie Poopsie is made with natural and non-toxic ingredients that are safe. Our formula contains essential oils that neutralize odors, and leave a fresh and pleasant fragrance. Plus, using Oopsie Poopsie Toilet Spray can reduce the need for harsh chemicals and cleaners, making it eco-friendly. With our Toilet Spray I Mediterranean Sage I Cylinder Gift Box I 2oz by Oopsie Poopsie, you can enjoy a clean and fresh bathroom without any worries about harmful chemicals.
Scents for Every Mood

Our toilet sprays come in a variety of scents to match any mood. Feeling refreshed? Try our Flower Citrus or Wild Mint scents. Need a pick-me-up? Our Lavender Escape or Morning Shower scents will invigorate your senses. Want something more calming? Our Mediterranean Sage or Berry Fresh scents will help you relax. With Oopsie Poopsie Toilet Sprays, you can customize your bathroom experience and enjoy a fresh and pleasant fragrance every time you use the toilet.
Details

Never worry about unpleasant bathroom odors again with our 100% essential oil-based formula. Unlike traditional air fresheners and sprays, Oopsie Poopsie creates an essential oil barrier in the toilet, preventing any unwanted odors from escaping. Each bottle contains 2 FL oz/60 ml, making it the perfect travel companion. Simply shake well and spray twice directly into the toilet before use. Our product features a unique scent that is light yet powerful enough to tackle even the heaviest of loads.

With its ultra-portable and discreet design, Oopsie Poopsie can be easily stored and taken anywhere. Stay comfortable while you go with our pre-poo spray that is perfect for office, school, or vacation bathrooms. Plus, not only does it work as a pre-poo spray, but it can also be used post-poo.

At Oopsie Poopsie, we are dedicated to providing a product that truly works. That's why we offer a satisfaction guarantee and 24/7 customer service. Trust us to keep you and your surroundings happy and odor-free.
Ingredients That Make a Difference

At Oopsie Poopsie, we believe in using only the finest ingredients to create our odor-eliminating sprays. Our essential oil-based formula contains only the highest quality components to ensure maximum effectiveness. Our sprays are created with your comfort in mind, and the ingredients we use are specifically selected to ensure a pleasant, long-lasting fragrance.

Our sprays are made in the USA and contain only essential oils that are derived from natural sources. These oils have been carefully chosen for their unique and effective properties, such as their antimicrobial and antibacterial effects. Unlike other toilet sprays that simply mask odors, Oopsie Poopsie's essential-oil layer works to block and prevent foul smells from occurring in the first place.

With Oopsie Poopsie, you can feel confident that you are using a high-quality product that is gentle on the environment and effective at eliminating bathroom odors. Our essential oil-based sprays are perfect for anyone who wants to keep their bathroom smelling fresh and clean, whether at home or on the go. We take pride in our products and are committed to ensuring your complete satisfaction. If you have any questions or concerns, our friendly customer service team is available 24/7 to assist you.